Tag Archives:
History
Riga, Latvia has a Western vibe with a difference. There is the modern Riga – dynamic and exciting – and the old Riga with its cobblestone streets and historic buildings. Cultural activities abound, including the Latvian National Opera, exhibition halls and museums, to the lively modern side offering trendy cafés, restaurants and excellent nightclubs. As with any beautiful city, it can be expensive, however there is a wealth of things to do which are either free or great value for money. Read on to learn more about this amazing city in our Riga travel guide.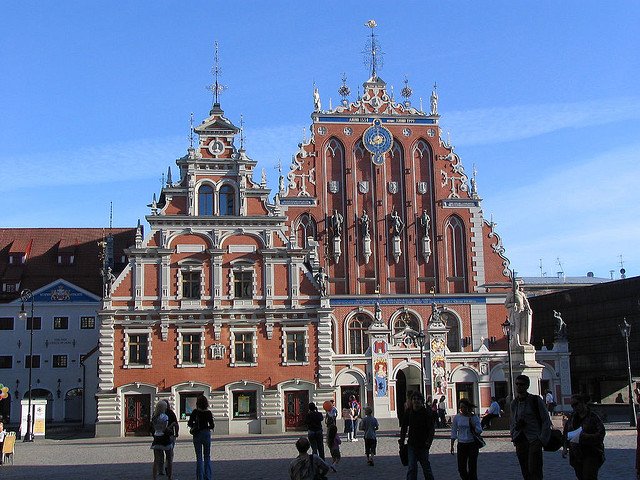 Riga – Shopping
There are many wonderful department stores, such as Podium, offering a huge selection of different items, however for a true Riga shopping experience head to the Old Town. Here you will find narrow streets with wonderful little shops selling souvenirs and hand-made crafts. Visit one of the art galleries to see what the local artists are producing and perhaps pick up a great investment. Prices of imported goods can be very expensive, but local products including food and alcohol are still relatively cheap and there are bargains to be had.
Getting Around Riga
It is possible to travel around Riga in a variety of different modes of transport, such as trams, mini and trolleybuses, but nothing can beat strolling around on foot. Be sure before setting out that you have taken adequate cover such as Bupa travel insurance – important whenever you travel. A great free walking tour is available which is run by extremely enthusiastic local people who take the greatest of pleasure in showing you the real Riga; you will get to discover far more than just the usual tourist areas. The tour starts each day at 12:00, meeting in front of St Peter's Church and operates on tips only, so feel free if you have had a good time.
So Much To Do
Visit the Centrāltirgus Market with its five separate pavilions housed in old German Zeppelin hangers, but remember to take your own shopping bags, as goods are generally sold without. Take a romantic stroll around Bastion Hill, a stunning park in the Bastejkalns area, or if you prefer something more active, then rent a bicycle, perhaps from "Gandrs" bike rental and do visit Fantasy Park which offers bowling, snooker, children's playgrounds, party rooms and video games. On Friday and Saturday nights it becomes a nightclub that is popular with locals and visitors alike.
Riga is an amazing city in northeastern Europe that will enchant and enthrall – guaranteeing that you will return very soon.