Central American City Travel Guide
Central America is renowned for many things: its volcanic activity; its wildlife; its beaches; its Maya ruins and its sunshine.
But as a city break destination?
However, in my opinion, no Central American holiday is complete without experiencing the hustle and bustle of its urban centres.
Central American experts TrekAmerica are obviously of that opinion too because its tours take in many of the best cities in the region, including Antigua, Leon, Granada and San Jose. Here's a guide to why these should feature on your Central American too.
Antigua, Guatemala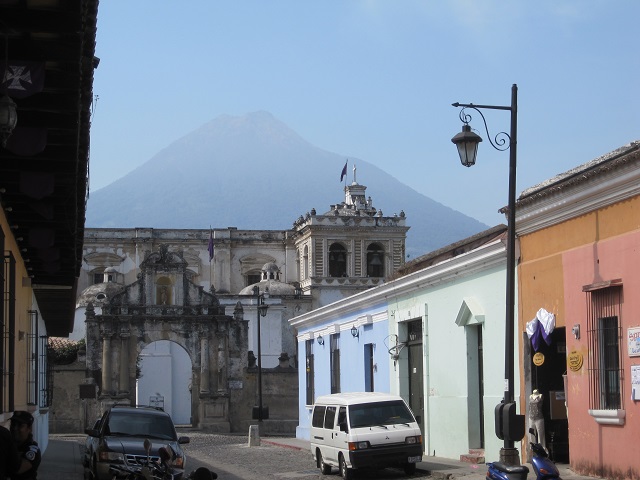 Nestled in the central highlands of Guatemala is the city of Antigua. Although it isn't the capital of the country, Antigua is much more tourist friendly than Guatemala City and has plenty to keep any visitor interested for the duration of a short stay.
Even before we get onto the business of its Unesco World Heritage centre, one of Antigua's biggest draws is the simply stunning backdrop formed by the triumvirate of volcanoes de Agua, de Fuego and Acatenango. The contrast between the small buildings and these mighty peaks is breathtaking, and a stark reminder that for many of the residents of Central America, the threat of an eruption is always hanging over them.
In town itself, you'll find ancient ruins, pretty churches and chocolate makers, as well as a number of museums worth a look.
Leon, Nicaragua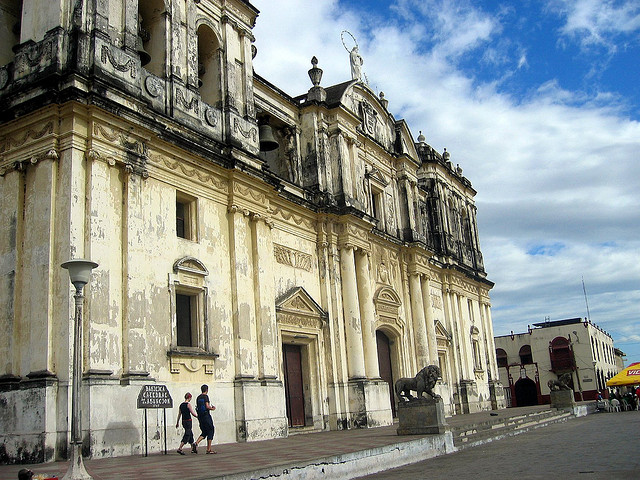 Assuming most people know more about the Luc Besson film than Nicaragua's second largest city, Leon is a city of 175,000 people situated in the far west of the country, just 18km from the Pacific Ocean.
Leon's main draw is its Spanish colonial architecture, with a number of spectacular and colourful examples of 18th century design dotted around the city.
One of the most impressive is the Unesco World Heritage Cathedral of the Assumption, which was completed in 1814 and remains Central America's largest.
Granada, Nicaragua
Further south, on the coast of the mighty Lake Nicaragua, is the city of Granada, reputedly the first European city in mainland America.
Established in 1524 by Francisco Hernández de Córdoba, Granada, like Leon, has many wonderful examples of colonial architecture – its colourful buildings reminiscent of Havana in Cuba.
And of course, it makes the perfect base for exploring what the largest lake in Central America has to offer.
San Jose, Costa Rica
As the capital city of Costa Rica, San Jose unsurprisingly has much to offer tourists, packed as it is with museums, restaurants and bars.
Visit the National Museum of Costa Rica housed in a spectacular ochre-coloured fortress bearing scars of the civil war in 1948, which led to the abolishment of the country's military, or check out a performance at the National Theatre.
There are also a number of parks to explore and a zoo, if the weather is good. The biggest park is La Sabana, which has been nicknamed 'the lungs of the city'. As well as plenty of green space to enjoy, it is also home to Costa Rica's national stadium and art museum.
San Jose is a great place to end your Central American tour if you're not planning on visiting Panama, as it has its own international airport, allowing you to catch a flight to the USA for connections to Europe.
We hope this Central American City Travel Guide was a bit insightful, and there are plenty more great cities in the region to explore, these are just great home bases for further exploration!