Tag Archives:
monuments
Right now, there is no nation in the Americas that is as hot from a travel standpoint than Brazil. After hosting a successful World Cup despite the gloom and doom predictions of naysayers, this country is in better shape than ever to host travelers in its many interesting cities, towns and tourist attractions.
Between the World cup and the Olympics, there is still plenty of opportunity to book flights on TAM airlines and come down to South America's largest country to experience Brazil before the crowds drive up prices once again.
With this in mind, here are some sights that you should check out in this diverse and laid back country…
Rio de Janeiro
Brazil's most famous city sits in the shadow of Sugarloaf Mountain and faces the idyllic waters of the Atlantic with some of the world's most famous beaches, making it a perfect introduction to Brazil as a whole.
After getting settled in your hotel, don't deny yourself any longer – head straight for Copacabana Beach, a hive of activity where beach volleyball, football and surfing are pursued with gusto, while others are content to bake in the sun.
Before departing Rio, be sure to pay the Christ the Redeemer statue a visit if you're into history, or go hang-gliding from the clifftops above the city if you are in need of a shot of adrenaline.
Manaus
If exploring the Amazon is high on your list of things to do, then flying to Manaus is your first step to discovering the secrets of its massive wild interior. Before renting a boat to take you deep into the heart of this wilderness though, be sure to take in a Nacional Futebol Clube match, Manaus' football team.
They now have a shiny new stadium courtesy of the 2014 World Cup, a fact that the NFC's supporters greatly appreciate. Before setting off in the bush, take time to also view the fabulous structures that the rubber trade has built over the years, most notably Teatro Amazonas, where free performing arts shows go regularly.
Salvador
Are you an enthusiastic party person? If so, coming to Salvador for Carnival 2015 will be a very smart move, as you will be able to duck the crowds that will almost certainly be present in 2016 in the lead up to the Olympics.
This is the place that boasts the world's biggest celebration of the week before the start of Lent, a time where Salvador's residents celebrate decadence before the penance and self-denial that defines the 40 day season.
While the prices and the amount of people here will be less this year than next, be sure to book early regardless, as prices on remaining accommodations shoot up dramatically the closer one gets to the big week.
When you aren't reveling, Salvador's numerous museums, churches, and sublime beaches will occupy what time remains in your trip here.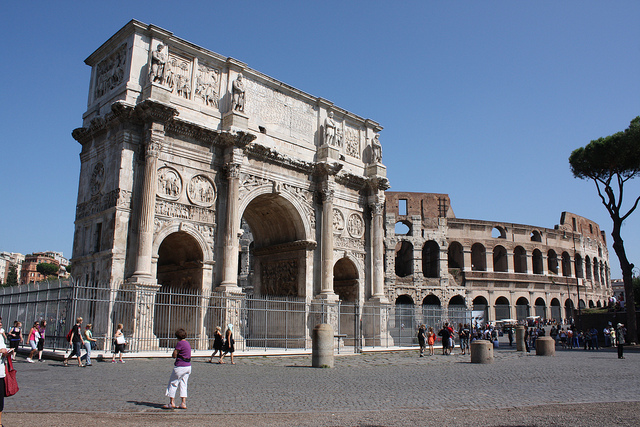 Europe is a hive of cultural attractions, but if it's history you're particularly interested in, then there are some destinations that really stand out. Of course, in terms of individual attractions there are enough to write about to fill a library, so today we're going to focus on the top attractions of three of the continent's most exciting historical cities.
Before we get started, though, it's worth pointing out that you don't always need to take several holidays to see the highlights of several places. In fact, if you are particularly interested in Europe's history and want to explore a number of destinations in a single trip, then you ought to book a cruise, since you can find itineraries that include great combinations for history lovers, like Messina, Rome and Athens.
Messina, Italy
The gateway to Sicily, Messina is a port city that has welcomed a diverse array of people to its shores over the years, with Greeks, Romans, Arabs and Byzantines being just a few of those who landed here and helped shape the local culture.
Like many of Europe's most dazzling historical cities, Messina's past can be discerned in amongst the modern constructions. One of the most important historical buildings, for instance, is the Duomo of Messina, which was built in the 12th century by Roger II of Sicily.
While this building is very historic, it's only the lower part that's been preserved as it once was – you see, the cathedral was actually destroyed by an earthquake in 1783, and then again by bombings in 1943, meaning it has been rebuilt several times.
While you're here, look out for Fontana di Orione – a beautiful fountain in the square outside the cathedral. This was built in the 16th century by one of Michelangelo's students, Giovanni Angelo Montorsoli.
Rome, Italy
As well as being one of Italy's most beautiful urban destinations, Rome is among its most historical and important. Its crowning glory is the Colosseum – once a stage for gladiatorial battles and other blood-soaked contemporary entertainment, this Roman amphitheatre is one of the city's top tourist attractions.
In its heyday, it could hold between 50,000 and 80,000 spectators. While it's not in pristine condition, an incredible amount has survived given the fact that it's around 2,000 years old – and exploring it today you can really get a feel for the impact it would have made back in Roman times.
Another must-visit is the Vatican – the tiny independent walled state that has acted as the home for Catholic popes for centuries. The historical highlight here is the Basilica of St Peter, which has a beautiful 17th-century facade and impressive dome, and is one of the largest churches in the world.
Athens, Greece
Athens is virtually synonymous with ancient history, and no visit here is complete without a trip to the mesmerising Acropolis. First, though, you might like to visit the Acropolis Museum, which was created back in 2009.
Here, you can peruse the remarkable finds at the Acropolis site, including sculptural decorations of the Parthenon (you can also watch a really interesting video on this subject on the third floor).
Of course, the real highlight is the Acropolis itself, which sits right in the heart of the modern city. Standing tall on Sacred Rock above the modern streets, the complex is home to world-famous buildings like the Parthenon and the Erechtheion.
Of course, these are just a few of the top historical sites in Europe, but you have to start somewhere.  Once you start exploring, it's hard to stop … that's the beauty of the travel bug!