Iceland's Hottest And Coldest Tourist Spots!
Any unexperienced traveller might think that Iceland is a frigid wasteland. However, there's more to it than a cold name. Its glaciers are contradicted by gorgeous volcanoes and thermal spots ideal for sightseeing and recreational activities. They are some of the country's hottest attractions, literally. Iceland actually makes for a great active, romantic trip and it even made Expedia.co.uk's list of great places to spend Valentine's Day, http://expediablog.co.uk/valentinesdayhotels/valentinesdestinations.html trip to Iceland will never be complete unless you see all the natural sights it has to offer, whether they are hot or cold.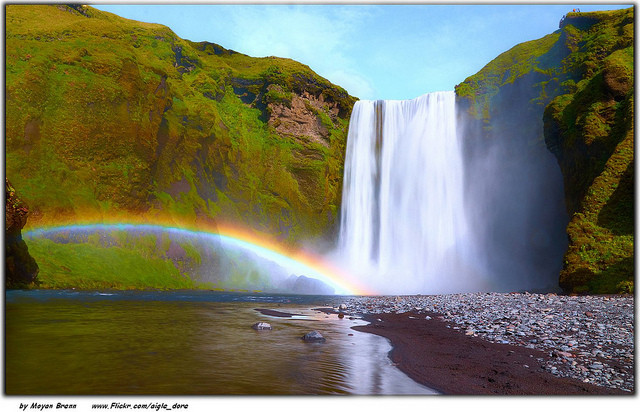 Gullfoss
Gullfoss or "The Golden Falls" is one of the top reasons to visit Iceland. It's about 60 miles from Reykjavik. Gullfoss originates from Hvitá River which plunges down to create this double-cascading falls. A lot of people say it is the country's most beautiful and romantic destinations.
Landmannalaugar
Also outside of Reykjavik is Landmannalaugar. To get to this region, you would have to take a bus or a 4×4. Landmannalaugar is an isolated highland with plenty of sightseeing opportunities, and some of the best in all of Europe.
Jökulsárlón Lagoon
The Jökulsárlón Lagoon is a glacial body of water on the southeast portion of Iceland. It is the remnant of Breiôamerkurjökull glacier which retreated from 1920 to 1965. Jökulsárlón is 190 meters deep and has icebergs all year round thanks to the ice falling off from the glacier.
Geysir
Geysir, derived from the English term "geyser", is a geothermal hotspot 10 kilometers west of Gullfoss. While it is no longer active, it remains to be one of the most visited tourist spots throughout Iceland. Besides, Strokkur sits right next to it and releases steam every 5 to 10 minutes.
Mývatn
Mývatn located in northern Iceland is another must-see attraction in the country. It is a lake region whose shape it owes to volcanic craters in and around the lake. Two spectacular sights within Mývatn include Dimmuborgir, The Black City, and Smajfall, a desert which releases sulphuric steam off the ground.
Blue Lagoon
Probably one of the most popular tourist attractions in Iceland, the Blue Lagoon, is a spa located in Grindavík, southwest of the country. It is a short 13 kilometer drive from the Keflavík International Airport and 39 kilometers from Reykjavík. Blue Lagoon has an outdoor pool as well as a health center. It is set in the center of a lava field with surreal, milky blue waters.