Tenerife's Most Beautiful Towns
Tenerife is known the world over as being a fantastic holiday destination for those wanting a break at a cheap and cheerful resort where they can soak up some sun in the daytime and let their hair down in the evening. What you might not know, however, is that this Spanish island also contains a wealth of picturesque villages and towns that are ideal if you are hoping to get away from it all.
Indeed, by heading away from Tenerife's most touristy resorts you will have the chance to get an authentic experience of local life and come across stunning landmarks and destinations that many tourists just don't get to see.
Your first step in uncovering the isle's hidden gems ought to be to book a flight and accommodation (the former being something you can do through low-cost airlines like Monarch). Once you've done that, you can focus on discovering some of the following.
Arico
Head to the south of the island and you'll find the quiet, yet charming, village of Arico, Tenerife. Set in a secluded valley, this settlement is the ideal place to visit if you are hoping to get away from it all and relax.
Although it is much quieter than bustling resorts like Santa Cruz and Costa Adeje, that isn't to say there's not plenty to keep you enthralled, with the beaches here providing good conditions for swimming and scuba diving. There is the chance to participate in fun sports such as rock climbing, while swimming pools and tennis courts are also available to use.
Make sure you take the time to go on a walk through the village so that you can appreciate the beauty of its whitewashed buildings. Among the most fascinating landmarks that you'll get to see is the church and, upon stepping inside, you can take in La Virgin de Tajo y Nino, a precious work of art depicting Jesus and the Virgin Mary that dates back to the 16th century.
El Sauzal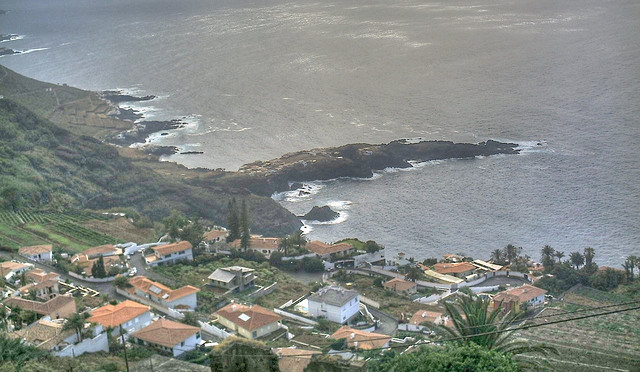 Located on Tenerife's north-west coastline, El Sauzal is the perfect destination for those who want to enjoy the island's blissful weather but would prefer to do so in a resort that hasn't experienced mass commercial development. Agriculture is a key industry for the rural town and, with citrus fruits, vegetables and cereals all grown here, it's the ideal spot for keen foodies to visit.
Wine is another locally made product and there are a number of vineyards in the vicinity that you can visit to learn more about how the drink is produced – you can even enjoy wine tastings in their cellars! For an even greater insight into the local wine industry, stop by the Casa del Vino la Baranda (wine museum) where you can enjoy some locally-made vintages alongside traditional Canary Island meals at the onsite restaurant.
Chirch
The tiny village of Chirch is another fantastic place to visit if you want to see a quieter side to Tenerife. Come here and you'll find an array of classic Spanish architecture, while traditional ovens that were once used to make roof tiles can also be spotted.
Head to Chirch's summit, meanwhile, and you can soak up fantastic panoramic views, with the islands of El Hierro and La Gomera visible on a clear day. On July 10th, the village celebrates the Day of the Traditions festival – a day-long event that sees residents recreate the customs and day-to-day activities of the town in the early 20th century. This affects everything from the games that children play to the domestic chores that are carried out, with everybody wearing traditional attire.