Tag Archives:
Vacation
Words aren't enough to describe how beautiful the top reasons to visit Greece truly are. Greece has it all – from ancient ruins and fascinating history, to the breathtaking city of Athens. Of course, don't forget the countless pristine beaches and islands rich in culture and heritage.  You will truly take pleasure in the numerous sights to explore and experience in this beautiful country nestled in the heart of the Mediterranean Sea.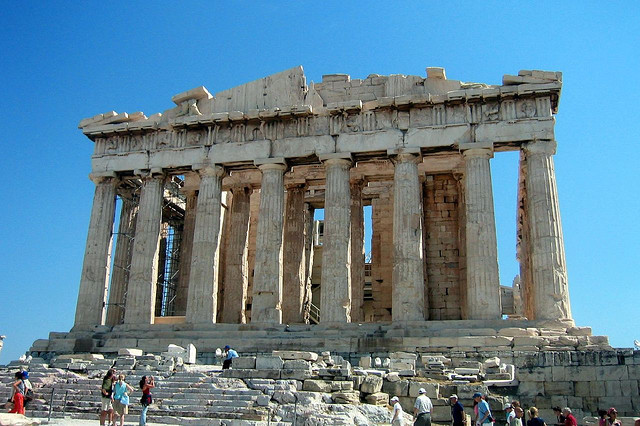 A place like no other
Visiting Greece as a first-timer is really a life-changing experience because you will get to take in a unique place which exudes extraordinary charm and beauty. The country's tranquil pace of life and marvelous panoramas are simply one of the top reasons to visit Greece that will awe and make you fall in love with the place over and over again. So, just sit-back and expect a journey that will linger in your heart for a lifetime. Trek the matchless terrain in Meteora. Dive into the virgin, still-to-be-delve-into coves. Swim into the globally recognized beaches such as Belgrina, Myrtos and Balos and be revitalized by their refreshing clear blue waters.
Greece is affordable
Greece is one of the most affordable countries in Western Europe (even though it's located at the southern tip of the Balkan Peninsula). So whether you're a luxury vacationer, or looking to trace the path of Homer and Plato, there are cheap holidays for the Philosophers, spenders, and of course, the backpackers. Just look into the flight prices/accommodations and you'll see!
Ideal weather
Owing to the country's location in southern Europe, Greece's favorable climate enables all tourists to have fun whatever time of the year they may choose to visit, regardless of the type of activity they may pick to engage in.
Delectable Greek gastronomy
It's undeniable that one of the top reasons to visit Greece is for its mouth-watering cuisine. Greek food is healthy and the fare well-balance. In fact many diets are based upon the Greek way of eating, including the famous, Mediterranean diet. Dishes here are prepared meticulously and food is a way of life for the Greek people, and they are proud to share their centuries-perfected recipes with visitors.
World renowned capital city
You're vacation to Greece would be deemed incomplete if you haven't been to the wonderful city of Athens. Through the years, many tourists have been attracted to experience the capital city of Greece (and chances are you'll probably fly in here as well). Just in 2005 alone, around 6 million tourists spent their holidays in the city. One of the most famous tourist attractions is Acropolis Hill which houses the Parthenon as well as the Temples of Nike and Erectheion.
These are just a few of the top reasons to visit Greece on your next great escape. You'll just have to give it a chance to discover the rest! Bon Voyage!