Tag Archives:
Sun
Postcard-perfect beaches, balmy weather, lush greenery – the Maldives is an archipelago that virtually everyone wants to visit. And that's very conservative on my part, I think; I mean, if money was no object, who wouldn't come here? Most of the time, all you hear about is its beaches and luxury hotels; its diverse culture, meanwhile, is rarely mentioned.
Today is the day that changes, however, as culture is going to be the focus of this post. If what you read inspires you and you decide to sort out the practical details of your holiday right away, such as finding a hotel, just do a Google search for the Maldives and plenty of info will pop up.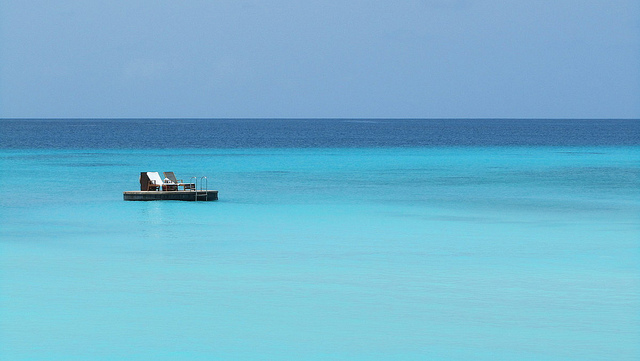 A glance at history
Any destination's culture is largely shaped by its history, so when I tell you that the Maldives has a fascinating past under the rule of a number of countries and suffused in myth, you should recognise that now is the time to get excited.
The first thing to know is that the islands of the Maldives dot the trading route of the Indian Ocean – something that has meant that visitors from far and wide having been coming here both in the form of short stops and of settling for centuries on end. So, the country is no stranger to overseas influences, which have made their impact on the culture over the years.
Just to give you an idea of what influences are at play, the original settlers here belonged to the Buddhist faith, but the nation converted to Islam back in 1153. In 1558 the Portuguese invaded, before being forced out in 1573. The archipelago then became a protectorate of Great Britain in 1887, gaining independence in 1965. In 1972, the first-ever island resort was built – a real landmark when you think how important local tourism is now.
Language, arts and more
So, you now have a (very) broad outline of the Maldives' history, which means it's time to look more directly at what you'll experience in terms of culture. We'll begin by taking a quick look at things like language, which you'll come into contact with as soon as you arrive.
The national tongue is Dhivehi, but you'll find the dialect can vary depending on whereabouts you are. For instance, on the inhabited islands in the far south you'll notice a distinctly different dialect from places like Male' – something that's often attributed to the former's relative isolation.
If you go island hopping, expect to discern differences in people's appearances from one atoll to the next. This is down to the Maldives' trade route location, which saw peoples from places like Africa, Arabia and south Asia settle here.
So, it's easy to see the country is something of a melting pot. What I like doing is exploring the local arts and picking out different slices of heritage – as well as seeing how these diverse elements come together to create something new.
For instance, head into a mosque and you're likely to see intricate patterns on the wooden beams, which can be traced back to south-east Asian influences. In terms of music, keep your eyes (and ears!) peeled for the bodu-beru, which is like an African drum.
Go island hopping, meanwhile, and you're likely to do so in a dhoni – a traditional Maldivian boat. Look closely, though, and you'll see it looks very similar to an Arabian dhow.
I've been going to Turkey for the last seven years, and I've watched it change as tourism has become big business over recent years. The number of visitors to this wonderful, mysterious country has increased dramatically, and Bodrum is one of those booming resorts.
Fantastic beaches, lively night-life, delicious restaurants, history, culture, and lots of shopping, all with the potential to explore further afield – it's no wonder Bodrum is so popular.
There are some fantastic package holidays to Bodrum this summer, ranging from all-inclusive, half-board, full-board and self-catering. Personally, I tend to book self-catering, as there are some wonderful restaurants around and I enjoy the freedom to go where I please in the evening, however if you're travelling with children, I'd recommend all-inclusive, to keep costs on holiday low.
Getting to the airport itself can be a hassle, and you'll find that many flights to Turkey are at awkward times of the day from the UK. A great way to save money and combat stress is to pre-book Airport parking at your terminal, meaning no need to book an expensive airport taxi, and putting the control firmly back in your hands. You'll find a service no matter where you fly from, and I recently used Stansted Airport parking at Airparks, with no complaints from me whatsoever! I'd highly recommend you look into what's available from your airport.
Once you land at Bodrum Airport, it's under an hour's transfer to your hotel, depending on where you're staying. It's easy to get around resort, thanks to the handy dolmus, or mini-bus, running around resort, but Bodrum is quite compact, so I'd suggest a pair of comfortable flip flops and head out on foot and explore. The dolmus is invaluable for exploring the surrounding area, such as the nearby resort of Gumbet, with its wide beach and plentiful water-sports. Alternatively, haggle the price of your excursions from a street vendor and head out on a jeep safari into the surrounding countryside, through villages and hills. A boat trip is also a must-do excursion, as well as a traditional Turkish bath for that longer lasting tan.
In Bodrum itself, the castle should be your first port of call, stood imposing over the town. It also hosts the popular Museum of Underwater Archaeology, which is a surprisingly interesting morning or afternoon's entertainment, and one the kids will love too.
For retail therapy hits, the marina has the best in terms of designer buys, however I love the markets for unusual souvenirs, and the haggling is fun once you get used to it.
As with most Turkish resorts, night-life is bright, vibrant and lively, yet also very varied. If you want to party, you'll find plenty of clubs and bars, especially down on the water-front, yet if you just want a good meal and a few drinks, you're more than catered for too. I'd really recommend trying some traditional Turkish cuisine, such as tasty chicken shish kebab, followed by some naughty-but-nice kunefe, and a glass of raki. Turkish food is cheap, plentiful and certainly delicious!
For a sunshine break with an added difference, Bodrum is a fantastic choice. Remember those airport extras and your holiday will not only be cheaper, but will start in a much more rested manner, without the stress of the airport marring the start of your break. You're not forgotten in the parking stakes no matter you fly from, with services such as Luton Airport parking fantastic value for money.
Sunshine is a given, a great holiday is guaranteed – head to Bodrum this summer.
This was a guest post from Michelle Camens