Tag Archives:
Oceania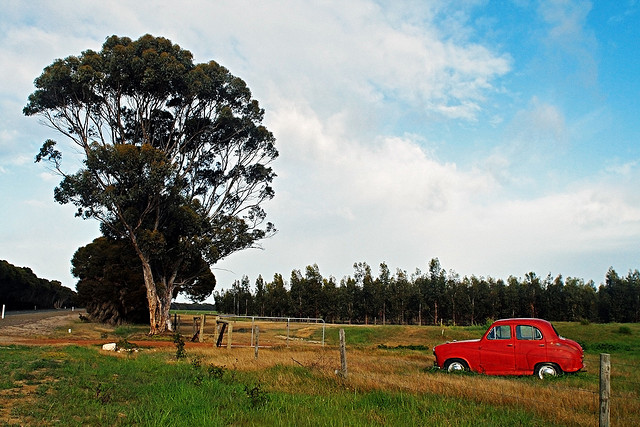 As lame as it may sound, the sheer fascination in discovering the namesake animal might be one of the top things to do in Kangaroo Island. However, the Aborigine translation of the land's name may conjure a completely opposite negative reaction. This island was once called Karta, or "the Land of the Dead" due to the archaeological evidences of their ancient relatives perishing during the last glacial period with the rising of sea levels that flooded the Backstairs Passage straight.
However, the modern times feature nothing of the same cryptic atmosphere since this atoll has been bristling with life. Although agriculture and fishing was its chief source of revenue, tourism has become a very successful industry that proves people from overseas that this place can now be called "the Land of the Living".
Any tourist can say that one can experience a pleasurable vacation by having a good rest first. Coziness can be a relatively subjective matter which can be defined according to the type of profile a tourist has, the same way the top things to do in Kangaroo Island also vary on the perspective of its visitors.
There are travelers who prefer camping under the star spangled night sky, with a fire pit to draw people into the primitive but effective circular social convergence. There are also other tourists who opt for a very luxurious hotel sojourn. These two types of travelers, are even anyone between the spectrum, can have a place to stay in Kangaroo Island.
Another inclusion among the top things to do in Kangaroo Island is to explore the flora and fauna, especially the wildlife of the place. Kangaroos may take center stage in the menagerie but there are also wonderful creatures wanting to steal the show. Seals call the affection of marine explorers while the koalas compete with other wilderness animals in the "cuteness contest".
Eating and indulging to their sumptuous dishes can also be one of the top things to do in Kangaroo Island. Fine dining and casual cafes offer a conventional dining experience, but in this land one can experience goodness from its very excellent source.
A tour in the Farm Gate and Cellar Door gives visitors a clear idea on how the beef and vegetables put on the plates got their epic quality taste. This place also features a vineyard producing an extensive variety of fine wines to go well with one's great dinner. Kangaroo Island has over 18 home-grown labels.
Australians and casual visitors in this day of age call it the land of the living. But the audacious sorts of tourists may call it "the land of the living on the edge". Kangaroo Island has a number of exhilarating outdoor adventures that gives a potent dosage of adrenaline into the system. Quad bike tour and kayaking pushes athleticism to a whole new level. But thrills do not need to involve strenuous activities since horse races can also be an exciting spectacle.