Tag Archives:
Hiking
Being a relatively known tourist destination, there are many top reasons to visit the Canary Islands. This archipelago is an Atlantic territory of Spain and it is located off the west coast of Africa. It shares close proximity with Morocco, Cape Verde and two known Portuguese territories such as the archipelagos of the Azores Islands and Madeira Islands. The Canary Islands are composed of seven atolls, each of them uniquely beautiful. The first civilization to inhabit this archipelago were the Phoenicians, around 1,000 BC, right after establishing their capitol in North Africa. It is interesting to note that in ancient times, the Canary Islands were believed to be the lost islands of Atlantis. Anyone with a fascination for this legendary location can probably choose to believe that Atlantis is not just a myth. But Atlantis or not, it was not called "the lands without sorrow" for nothing.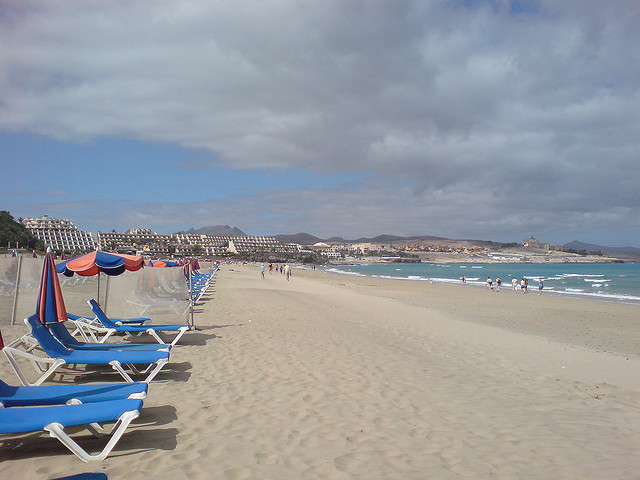 1. Vacation means fishing, surfing and cruising
An island vacation wouldn't feel right if one does not enjoy the recreations akin to the pleasant surroundings. Fishing in the Canary Islands is a splendid experience especially in Tenerife. There is big game fishing with a wide array of angler selections such as yellow fin tuna, white marlin and wahoo. Fuerteventura is a windsurfer's and outdoor enthusiast's paradise. There are plenty of great places to stay as well, just check out On The Beach for accommodation in Fuerteventura, they have some good options.
2. A magical trek along the Magic Isle
La Gomera has earned the moniker Magic Isle. Being a haven for walkers and casual outdoor enthusiasts, strolling around the Magic Isle is definitely one of the top reasons to visit the Canary Islands. The rough terrain provides a good challenge to many intermediate trekkers, providing some sense of adventure while not being too dificult. Have a talk with one of the friendly locals and notice their "Whistled language" which was documented by the Romans back in ancient times. This whistled speech is called Silbo Gomero.
3. Seafood diet is so good it is see-food diet!
Another of the top reasons to visit the Canary Islands has a lot to do with their diverse cuisine. Canarian cuisine is a great treat for health conscious eaters as it often makes use of ingredients based on fish, vegetables and fresh fruits. Because of its close proximity to North Africa, it is not surprising to find Moroccan cuisine in the mix with the standard Spanish culinary genre. For meat lovers, one can always enjoy a nice hot stew or have a piece or two of the succulent barbecue steaks.
4. Fantastic Drink Options!
Canary Islands have four wonderful types of drinks. The wines are of excellent quality fermented from the vineyards of La Palma and Northern Tenerife. It's a good addition to a romantic dinner. Barraquito is a special brewed coffee admired for its caffeine strength and tea-like constitution. The special ron miel is a sweet rum made from honey, similar to mead. Lastly, nothing beats a good cold beer!
The Camino de Santiago – also known as the Way of St James – is a long-distance pilgrimage route across Europe that has been followed by the faithful for centuries. Their ultimate destination is the impressive Santiago de Compostela and any walking tour along the same trail will also lead you to this monument.
This is a wonderful opportunity to follow in the footsteps of travellers from years gone by, with the path first being used as far back as the 9th century by pilgrims keen to visit the place where the remains of St James are said to be interred.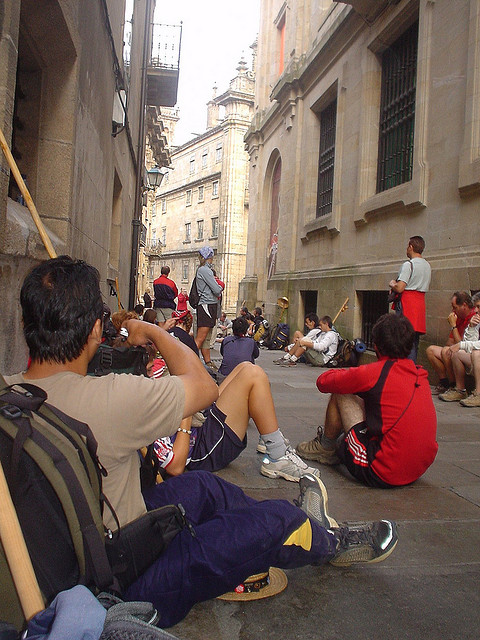 A bit of history…
For the uninitiated, the Camino de Santiago runs from the French border across Spain to Santiago de Compostela near the country's northern coast. There are several routes throughout the rest of Europe that link to the path that begins on the border, but we're going to focus on the part that's in Spain.
The pilgrimage was at its most popular during the Middle Ages, with fewer people choosing to make the journey as time went by due to events like the outbreak of the plague and the protestant reformation. In more recent times it has undergone something of a renaissance, with not just religious pilgrims but also keen hikers opting to tackle the challenge.
If you walk at least the final 100 km of the Camino, you'll receive an official certificate to mark your achievement. It's worth bearing this in mind when you're looking at walking holidays on this route, as not all will give you this opportunity. For an example of an itinerary that does, click here.
You'll be given a booklet known as a Credencial when you set out on your journey and you should collect stamps in this from various points along the way to prove that you've trekked the final 100 km to the city.
Hiking on the Camino de Santiago
The Camino de Santiago is a well-trodden path (as you've probably gathered), so the hiking underfoot is not difficult. It's generally regarded as a moderate trek and you certainly cover a fair distance, but while there are ups and downs, you won't encounter any overly steep inclines on the final stretch of the trail.
There are many landmarks and interesting towns and villages to visit along the way as well, so you'll want to take your time on this trek and really soak up the camaraderie and atmosphere as you walk with other people on the same route.
If walking along the Camino de Santiago is something you've always wanted to do, it could be best to book a tailormade tour to ensure you get to visit all the sites along the way that interest you. Explore Worldwide offers this kind of trip on the Camino de Santiago starting from £840.
Sights on the Camino de Santiago
The first noteworthy landmark you'll reach on your hike is the 100 km marker indicating to pilgrims that they've reached the final leg of their epic journey. Of course, this will come shortly after you've started walking, but is nonetheless an exciting sign to see.
Portomarin is one of the first villages you'll reach on your hike and it has an interesting story, having been relocated from its original location on the orders of General Franco. It's worth negotiating the narrow streets to find San Pedro church, which is a great example of Romanesque architecture.
Palas de Rei is another village you'll pass through, but don't hurry in this settlement – spend a bit of time admiring its central plaza and look out for the town hall, which is of typical Galician design.
As you get closer to Santiago de Compostela, you'll reach the charming Santa Irene Chapel, which dates from the 18th century and is home to a number of statues of St James.
One of the final stops en route is in Lavacolla, traditionally where pilgrims would wash and change into their best clothes before completing their trek and arriving at the cathedral. From here you have to climb a hill to reach Monte Gozo, which boasts amazing views over to the city and will afford you your first glimpse of the cathedral's famous spires.
Make sure you plan to have at least one day to fully explore Santiago de Compostela after you've finished your hike. In addition to the cathedral, there are many other historical landmarks in the city, such as the Palacio de Gelmirez and the Convento de Santo Domingo de Bonaval.