Tag Archives:
Gambling
This archipelago on the Southeast portion of Asia, composed of more than 7000 islands is known for a lot of things, such as the world renowned Tubbataha Reef, the tasty dish adobo, the poker game with a twist called pusoy, and the most popular is the picturesque waters of Boracay.
The Tubbataha Reef is a natural wonder in itself. Located in the Sulu Sea, there "lies an underwater nature reserve that is considered both as a mecca for scuba divers and model for coral reef conservation," as described by the reef's website TubbatahaReef.org. Not only is the reef an ideal location due to its beauty, but it also boasts of a rich marine biodiversity. According to the same website, there are "600 species of fish, 360 species of corals (about half of all coral species in the world), 11 species of sharks, 13 species of dolphins & whales, 100 species of birds, and also nesting Hawksbill & Green sea turtles."
The delicious dish adobo, on the other hand, is unique because the marinade (of garlic and vinegar) used in the meat will also serve as its sauce. It's quite an easy dish to make; you even have the option of using pork, chicken, or tofu. Marinate your choice of meat for about a couple of hours. Heat some oil in a saucepan, then cook the garlic (from your marinade) on it until brown. Stir-fry the meat, and after that add the rest of the marinade and some bay leaf. Let it simmer for a few minutes, then serve with steamed rice.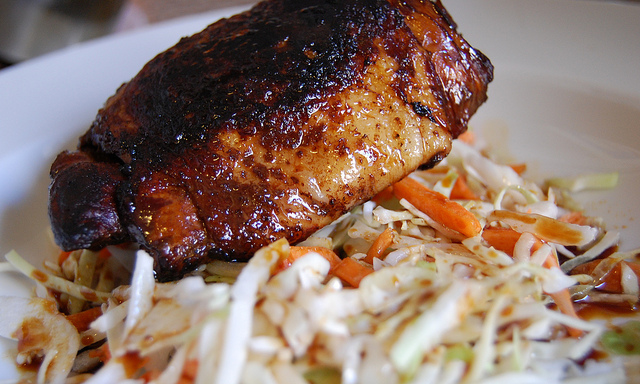 Meanwhile, the Filipinos are known as a creative bunch—so creative, in fact, that they managed to twist the traditional poker game into a variant called pusoy. Sure, we're used to the customary poker weekend, or participating in online tournament, so maybe after learning the rudiments of this local card game we can squeeze in a round or two of it just to deviate and avoid boredom. So, how is this played? BicycleCards tells us the basics. The goal is to get two or three winning hands out of the dealt thirteen cards. "To win the bet, two out of three of a player's hands must beat the three hands of the dealer. If all three hands beat the dealer's three hands, the player wins double the bet. If only one hand wins, the player loses the bet. If all three hands lose to the dealer, the player loses double the bet," as provided by BicycleCards.com.
Boracay is an island in The Philippines that TripAdvisor.com advocated in this way: "As long as you visit during dry season, you'll agree this is one of the best beach destinations in the world." By day, the island is the perfect paradise for your getaway—pristine seas, white powdery sands and friendly locals. When night falls, Boracay is the ultimate party place; you can dance or listen to acoustic music all evening. One holiday spent here is never enough.
When trying to decide upon a holiday destination, one literally has the globe from which to make their selection. This can seem a bit overwhelming for some people. However, when trying to narrow one's options down a bit, thinking about what kinds of things you wish to do while on holiday can be of assistance. For some people, gambling is one activity that can be an alluring activity their final decision, and there are plenty of world class destinations that offer both a bit of gambling and other fun activities, here's a few of them!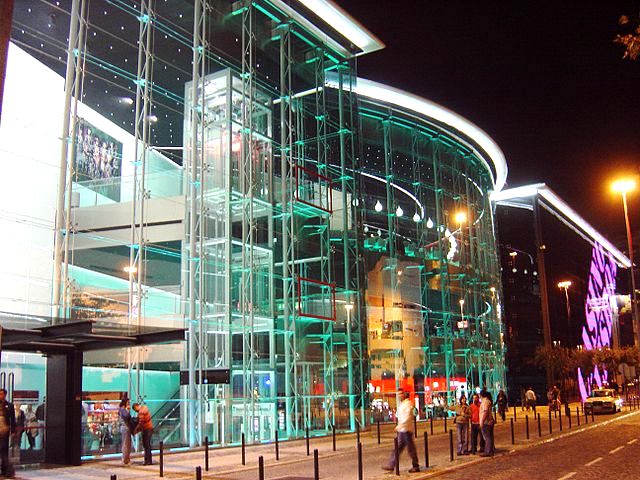 Southern Europe is home to several luxury casinos. On the Iberian Peninsula, one can find the Casino Lisboa. Located in Lisbon, Portugal, the casino is the top one found in the country. With a large gaming floor, the Casino Lisboa offers a variety of casino games to its customers. When it opened in 2006, it provided about 700 slot machines and over 20 gaming tables. Lisbon is also a great destination as it's one of the last capital cities in western Europe that is still truly affordable. Enjoy the amazing seafood, classic tiled buildings and a view into a Portuguese city that still feels as authentic as it ever has.
Monte Carlo is another destination located in Southern Europe where one can find a luxury casino. Here, the historic casino has been providing gaming for people since 1863. In keeping with its reputation, the casino at Monte Carlo permits only those who are dressed in formal attire. The casino provides opportunities to play a myriad of casino games including various forms of roulette, poker, blackjack, craps, baccarat, slot machines and video poker. If your not familiar with it, craps is a casino dice game that is played at a special table. Many people who have played craps online at places like CasinoOnline.co.nz will find the experience of playing it live in a casino rather exciting. The game can get rather tense especially when someone is placing a large wager down on the table. With this game, two dice a rolled. Players are betting on the outcome of the dice. The game is rather simple to learn and fun to play. Monte Carlo is a gorgeous seaside city with very desirable weather all year round. When your not at the tables, enjoy the stunning landscapes or do a bit of shopping at the high-end retailers located in this compact, attractive city.
These are just a couple locations in Europe to gamble a bit while still having a nice holiday at the same time. Good luck!