Tag Archives:
Drinking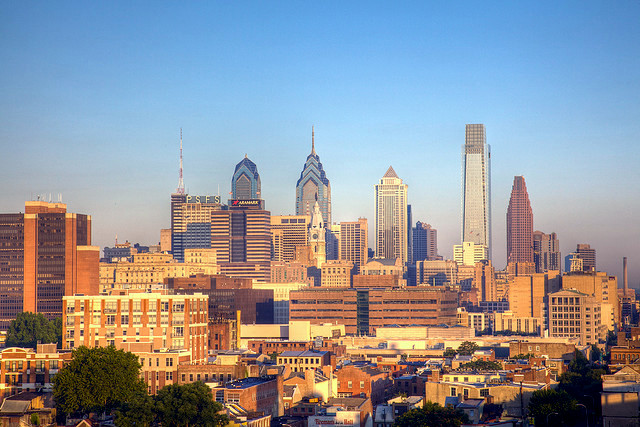 "The City of Brotherly Love", the pride and joy of Rocky Balboa, the 5th largest city in the United States, and the heavenly site of my birth, Philadelphia! Philly, as it is more commonly known, is one of the oldest cities in the country and has more cool stuff to check out than any long weekend can offer. You've been waiting for it, I've been slacking on it, but now, it's time. Here's the Philadelphia Travel Guide!
History
The first Europeans to stake claim on the Delaware Valley where Philadelphia is located, were the Swedish believe it or not in the early 1600's. It remained under their control until the 1680's when William Penn was awarded the territory of Pennsylvania (Pennsylvania stands for Penn's woods) by King Charles the II of England in 1681. Penn, who decided to leave England because of religious persecution, established the Pennsylvania territory as a place for people to practice whatever religion they chose freely, a truly progressive idea for the time.
He wanted to create a town that would be a center for government, but wouldn't be overcrowded with residential and commercial properties and would boast a multitude of parks and gardens. Penn's unique grid-layout city at 90 degree angles was the first major US city to be planned as such. By the early 1700's, Philadelphia began to boom, and one famous resident, Benjamin Franklin, is credited with so many urban advancements, that it's almost unthinkable to believe one man did so much for one place (think post office, fire brigade…electricity!)
Philadelphia was the location of the signing of the Declaration of Independence and served as the nation's capital from 1790 until 1800 while Washington D.C. was under construction.
Today, Philadelphia has expanded to be the 5th largest city in the country with a population of over 1.5 million people.
Where to Stay in Philadelphia
Philadelphia sprawls over a large land area, but it also has one of the biggest downtowns in the USA. That being said, you will most likely opt to stay in downtown, known as Center City. This core has many different neighborhoods and is generally accepted as being from the Delaware River to the Schuylkill River (pronounced SKook-ill) and from South Street to Fairmount Avenue.
Some nice areas to stay are in Rittenhouse Square, Washington Square, Olde City, Fairmount and Fittler Square, all of which offer good dining options, nightlife and walking distance to the lion share of the city's best museums and attractions.
What to See in Philadelphia
If museums are your thing, and even if they aren't, there are some must-sees in Philadelphia. Firstly, the Philadelphia Museum of Art is famous in its own right. The iconic neo-classical façade looks like a massive Greek temple, and it overlooks the city from its perch atop a small hill in an acropolistic fashion. It is affectionately known as the "Parthenon on the Parkway" and its steps are world famous for the scene in Rocky where he runs up and thrusts his hands up in pride. The Philadelphia Museum of Art is one of the largest museums in the country and has countless works from modern masterpieces to ancient treasures. Don't forget to check out the amazing collection of arms and armor.
The Franklin Institute is another museum in Philadelphia, and probably the best science museum in the country. It is dedicated to none other than Ben Franklin himself and guards some of his most interesting inventions, huge exhibits on trains, planes, medical advancements and space. There is a one-of-a-kind spherical IMAX theater that plays science related movies, as well as Hollywood blockbusters. The planetarium does laser light shows to soundtracks on the weekends for such bands as Pink Floyd, Metallica and Radiohead just to name a few.
Eastern State Penitentiary is one of the coolest things to see in Philadelphia! Located in Fairmount, Eastern State looks like a medieval castle plopped into the middle of a city. It was an operational jail from 1829 until 1971 and one of the first of its kind where reform was focused on instead of punishment (even though it looks like people were tortured there from the outside!). Famous inmates included Al Capone and Willie Sutton. You can take a tour seven days a week, from 10 am to 5 PM.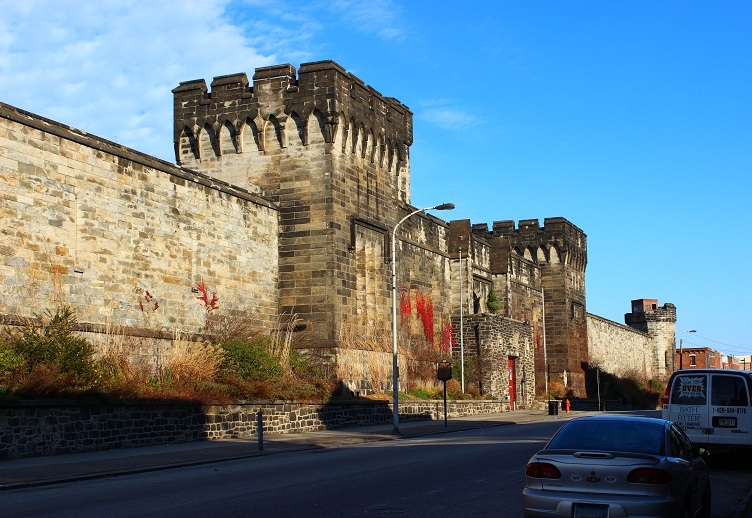 Independence Mall
Located just west of Olde City, Independence Mall is home to Independence Hall (where the Declaration of Independence was signed), the Visitor's Center, Constitution Center and the Liberty Bell. Basically everything you could possibly want to learn about the founding of the United States with the artifacts to go along with it!
Magic Gardens
Located at 10th and South Street, the Philadelphia Magic Gardens are amazing; three urban plots completely covered in mosaic glass and other interesting thingamajiggers. They are the work of Isaiah Zagar and what started as just a personal project is now a gallery, museum and outdoor labyrinth where you can wander around and marvel at the mosaics. They are made from everything from classic tiles and glass to old bike wheels and other urban relics.
Philadelphia Zoo
The first zoo in the United States, the Philadelphia Zoo opened its doors in 1874. It's just a couple of miles from downtown making it an easily accessible attraction that you can spend an entire day at it with its sprawling grounds and interested animals and exhibits. One of the coolest things to do is actually buy a ticket for the Zooballon, a giant helium balloon that rises 400 ft. above the zoo for commanding views of the Schuylkill River and the Philadelphia skyline (don't worry, it's tethered!)
What to eat in Philadelphia
Well this one is basically a no brainer, obviously when in Philadelphia, you have to eat a Cheese steak! You'll hear a lot about two places, Geno's and Pat's which are in South Philly, but don't waste your time or money. The best cheese steak in Philadelphia is Steve's Prince of Steaks, which lucky for you, just opened a  new location at 16th and Chestnut right in the heart of downtown.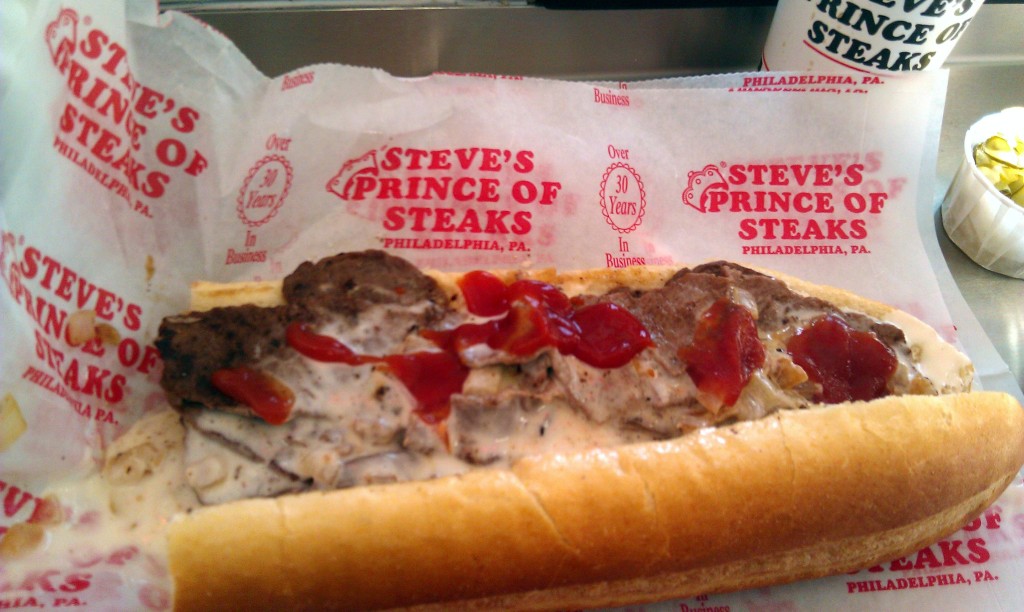 After you've sampled a cheese steak  you are free to enjoy the rest of the burgeoning food scene in Philadelphia, one that's been getting a lot of international attention. There are a wealth of amazing places to enjoy, with a high concentration of them in downtown.
For breakfast/brunch, don't miss Honey's Sit and Eat in the Northern Liberties section. This place has an awesome brunch and ambiance that will leave you feeling almost as hip as the hipsters running it.  You can find it at 800 N 4th St. Another hipsterific place to grab a coffee and the best fresh donuts you'll ever have is Federal donuts at 1632 Sansom St.
For lunch, you have to go to Reading Terminal Market. Located right in downtown at 12th and Arch. This is the farmers market that other farmers markets strive to be. Encompassing an entire city block, Reading Terminal Market has amazing, fresh made-to-order food at countless stalls. There are also multiple stalls run by true Pennsylvania Dutch (Amish) who come in and sell their meats, breads and sweets. You could honestly eat every single meal here for a month and never grub at the same place twice, nor have a bad meal.
For dinner, some great places are The Continental (modern tapas), Han Dynasty (Szechuan style Chinese) El Vez (Mexican) Bellini Grill (Italian and a BYOB) and Audrey Claire (Modern Farm to Table, BYOB and Cash Only)
Where to drink in Philadelphia
Philly has some pretty solid nightlife and there is no shortage of watering holes. Some of the best bars with great cocktails are Franklin Mortgage, Butcher Singer and The Ranstead Room. For great all around bars, head to Time, Fado, McGillin's (oldest bar in Philadelphia) Ladder 15 and Buffalo Billiards.
If you're looking to cut a little rug, then Philly has some clubs to get your booty grooving including Lit Ultra Bar, Whisper and Z Bar.
Philadelphia is really a great place to spend a few days and is very stress-free to get to. The Philadelphia International Airport is easy to navigate, has flights from virtually everywhere, and is served by both public buses and a train that goes directly downtown. Philadelphia is also only 2 hours south of New York City by bus (faster on the train) and 3 hours north of Washington D.C. making it the perfect place to base explorations into the mid-Atlantic region or northeast.
I hope my Philadelphia Travel Guide was useful to you and that it makes your next trip to the City of Brotherly Love a memorable one!
Gritty, hard-nosed, blue-collar sports fans; The Steel City. Until recently, this was the reputation of the major city in western Pennsylvania, which lays half way in between New York City and Chicago. Today, Pittsburgh, has transformed itself into a metropolis with one of of the highest rates for  quality of living in the Unites States. Home to one of the nation's top medical centers, University of Pittsburgh Medical Center (UPMC), Pittsburgh is at the forefront of progressive medical innovations, business development and is home to many fine academic institutions including Carnegie Mellon, Pitt and Duquesne. With reasonable prices, vast options for accommodations and lively events, Pittsburgh, PA can certainly be a prime vacation spot or family trip destination.
When approaching downtown from Pittsburgh International Airport, visitors travel through the Fort Pitt Tunnel and while exiting, are hit hard with a gleaming skyline and an assortment of picturesque bridges. There are not many cities in the U.S., if any, that can match this enchanting entrance in which Pittsburgh has to offer. In fact, Pittsburgh is actually host to more bridges than any other city in the world, including Venice.
Downtown Pittsburgh rests at the tip of an arrowhead shaped peninsula  where three impressive rivers come together— the Allegheny, Monongahela and Ohio. Whether it's taking a walk along the lush riverfront trails, exploring a variety of world-class museums, discovering beautiful art, or taking in a sporting event—there is something for every one of all ages in Pittsburgh. We have compiled a wonderful list of ideas and activities for experiencing the best of what Pittsburgh has to offer:
Black and Yellow
It is of course hard to think of this city without thinking about its storied sports history. Home to the legendary "Steel Curtain" Steelers defense of the 70's and sports legends such as Roberto Clemente, Mario Lemieux and Dan Marino, Pittsburgh is rich in sports tradition—both past and present. Wiz Khalifa describes Pittsburgh best in his rap "black and yellow." What other city can say that all of their professional sports teams rock the same colors for uniforms? Enjoy part of your time in Pittsburgh sitting amongst the rocking fans at a Penguins hockey game, yelling with the strong steel spirit at a Steelers football game or taking in a Pirates baseball game at one of the nation's most beautiful ball parks; PNC park; just be sure to wear your black and yellow to any of them!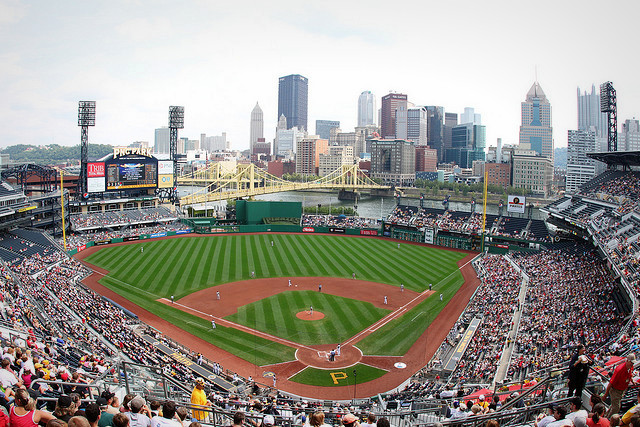 Museums
The museums of Pittsburgh offer something for people of all ages and interests. Whether you are interested in art, aviation, dinosaurs, music or more; there is a Pittsburgh museum for you. First and foremost is the Andy Warhol museum. This 7-story museum dedicated to the Pittsburgh artist who influenced the world through his artistic expression is a must-see which features exhibits of all kinds. Another great and unique museum is the Mattress Factory. Located on the north side of Pittsburgh, this museum of modern art is host to several permanent and temporary exhibits and includes hands-on activities, workshops and tours. Lastly, you cannot go wrong with the Carnegie Museum of Natural History. This museum is one of the top natural history museums in the country and home to one of the best dinosaur collections in the world.
Oakland
Oakland is the area of Pittsburgh that is best known for hosting the University of Pittsburgh. This urban campus is dominated by its 42-story Gothic-Revival Cathedral of Learning which contains 26 nationality rooms designed by different ethnic groups and is the tallest academic building in the U.S.
Adjacent to the cathedral is the beautiful Heinz Memorial Chapel, a favorite for Pittsburgh weddings. Alongside the center of Pitt's campus is the perfectly maintained Schenley Park which is home to Phipps Conservatory and Botanical Gardens; a great place for a stroll or post-up spot to indulge in a sandwich from Primanti Brothers—one of the most famous sandwich shops in the country, known for serving sandwiches stuffed with cold cuts, coleslaw, tomato and French fries.
The university was built upon the grounds of Forbes Field, home of the Pirates from 1909 to 1970. On the Pitt campus still resides a section of the Forbes Field wall and enshrined within Posvar Hall is the original home plate; the site of Bill Mazeroski's famed home run ending the 1960 World Series. Catch a college basketball game at the Petersen Events Center, home of the Oakland Zoo fan section, one of the most pulsating and rowdy home advantages in the country.
Bars and Restaurants
Pittsburgh is a city full of vibrant nightlife. The best place to go out is the South Side and its strip, East Carson Street. This street is one of the most bar-packed streets you can find anywhere and is loaded with great restaurants, cafes and venues. One of the best spots is Charlie Murdoch's—a dueling piano bar and exceptional experience offering great live music. Be sure to check out nearby Station Square; a very large indoor and outdoor shopping, dining and entertainment complex.
Church Brew Works located in Lawrenceville was originally a Baptist Church. In 1996, it was altered into a brilliant brewery and restaurant like no other in the city. With very lofty ceilings, pipe organs turned into brewpubs and delectable food, this restaurant is inimitable. Try the delirious Untraditional Pittsburgh Pierogies or mouthwatering Buffalo and Wild Mushroom Meatloaf!
Monongahela Incline
Pittsburgh is home to one of the more underrated skylines in the country. Spending an evening riding the incline to the top of Mt. Washington for dinner is the best way to see this unbelievable panoramic view. There are a variety of restaurants located in a row on top of the mountain—each with glass walls for spectacular viewing of the skyline while you eat.  Try La Tavola Italiana! This amazing restaurant has the view, the food and the ambiance for a great evening out; just no liquor license, so feel free to BYOB.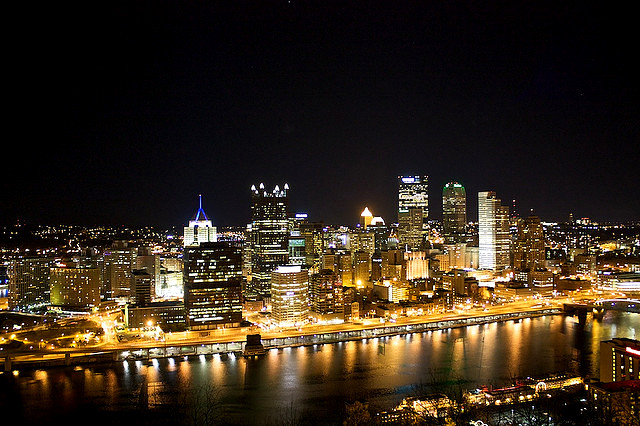 We believe Pittsburgh to be a definite worthwhile visit and are hopeful that our Pittsburgh Travel Guide will lead you to a memorable experience!
By Brian Longin