Tag Archives:
airlines
What are airline miles credit cards and how do they work?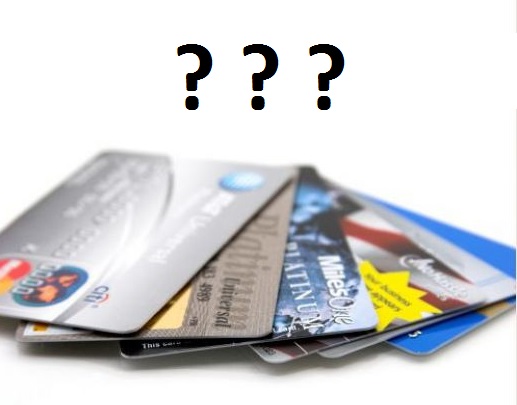 Since their arrival in September 1958, credit cards today have a widespread reach and acceptance. They have eased the process of making payments by negating the need for carrying cash. Further, their popularity has fueled the aspirations of the online shopping culture. So it comes as no surprise that banks vie with each other for acquiring more customers. In order to achieve this, they offer rewards like cashback rewards, points or airline miles.
Airline mile credit cards are a type of travel credit cards. They enable cardholders to earn airline miles each time they use the card. Travelling has become increasingly expensive; paying hard-earned money for flights, at hotels and then for other purchases when holidaying, can be hard to digest. Recognizing this need, credit card issuers quickly created the airline miles credit card.
These cards offered airline miles in lieu of each pound spent using the card. As the miles accumulate, so do the benefits. Hence, once you have a sizeable number of airline miles in your account, you can enjoy several benefits. These could include free flights to and from several destinations, free accommodation at top tier hotels and other perks.
There are two types of airline miles credit cards:
Airline associated cards:

These cards have an affiliation to a specific airline. You can earn airline miles each time you use the card and whenever you choose to fly on the affiliated airline. These cards are worth it if you use the affiliated airline frequently as you can generally earn double points for each ticket you book on this particular airline.

General air miles cards:

These cards enable you to earn airline miles for each purchase. Further, you can redeem the airline miles towards purchasing tickets for any flight you wish. If you do not have loyalty towards any specific airline group, this card is useful for the flexibility it offers.
How airline mile credit cards work
You can use airline mile credit cards in the same way as you use other credit cards. The sole point of difference lies in the way you accumulate benefits. Thus, instead of accumulating reward points, you will accumulate airline miles. When you have a sizable number of airline miles, you can redeem them for free flights and other benefits.
A point to remember with airline mile credit cards is the return you get on your investments. Most credit cards will offer you one airline mile for each pound spent. Therefore, look for cards that offer you more than this 1:1 ratio. It will help you accumulate points faster. Also, opt for credit cards that give you airline miles for every category of purchase i.e. groceries, petrol refills etc. This way, each time you use the card to pay for something, you can add to your balance of accumulated airline miles.
Some airline mile credit cards provide several thousand welcome miles when you activate your account. This means that you do not begin your account with zero airline miles. Instead, you could earn 3,000 – 25,000 airline miles within the first three months of opening your account. Most credit card issuers will place some conditions before they give you these bonus airline miles. The most common conditions entail:
Spending a threshold amount within the first three months of opening the account

Making your first purchase within the first three months of opening the account
Situations and people these cards are tailor-made for
For people who travel several times a year – on business or pleasure – having an airline miles credit card can be very useful. Depending on your spending capacity, you may or may not earn enough airline miles to get a free flight each year. However, this card could bring that free flight closer to you.
Airline mile credit cards suit people who love travelling. They also provide useful benefits for those individuals who travel for business reasons. For example, consider an individual who flies for business reasons several times a year. This individual can easily afford to pay for a holiday with the discounts earned from each business trip. Similarly, people bitten by the wanderlust bug can earn airline miles with each purchase they make. This would help them accumulate airline miles, which they can use for travelling to exotic locations. The alternative is to keep an eye out for special deals on flights from discounted or voucher sites like Groupon!
Benefits of airline mile credit cards
Airline mile credit cards provide several benefits for those who love travelling. These include:

A faster rate of earning airline miles with generous sign-up bonus miles etc.

The ability to earn rewards on each purchase

Access to a variety of benefits like travel insurance, free check-ins and free upgrades

Discounts on air tickets, accommodation expenses etc.
Drawbacks of airline mile credit cards
In certain situations, airline mile credit cards can be disadvantageous too. Some of the shortcomings of these cards include:

While you can earn airline miles at a rapid rate, these hard-earned miles could expire quickly too

These cards have high Annual Percentage Rates (APRs) as compared to other cards, hence you could end up paying a significant amount of interest if you keep balances on these cards

It could take a long time before you earn sufficient points to redeem for a free flight if you do not use the card often

Airline mile programs sometimes have some restrictions on dates and routes
How do airline mile credit cards compare with other credit cards?
Cashback credit cards generally provide better returns per pound spent than airline mile credit cards. The average cashback card offers you £30 if you spend £250 per month. This gives you a return ratio of 12p per pound spent. Airline mile credit cards offer you one mile per pound. However, for a free round trip to Rome, you would need 15,000 airline miles. Thus, you would have spent £15,000 pounds. However, if the same flight costs you about £300 through a usual booking, you are getting a return of 2p per pound spent.
Further, cashback and reward cards provide faster benefits as you do not need to wait for years to redeem them. Rewards on these cards will seldom expire or have any restrictions on them, unlike flight reservations. It could be likely that by the time you have sufficient airline miles stacked up, it could cost you more airline miles for a free flight. Cashback and reward cards also give you greater flexibility when redeeming your rewards. Most cashback and reward cards do not have any annual fee either. Airline mile cards offer huge sign-up bonuses unlike cashback and reward cards.
If you want to compare airline mile credit cards and their associated benefits with other types of credit cards, visit www.comparethemarket.com/credit-cards.
How rewarding are airline mile credit cards?
Most airline mile credit cards offer one airline mile per pound spent. Certain airlines even offer 1.5 – 3 airline miles if you spend it directly on the airline associated with the credit card. The massive sign-up bonuses offered ensure that you hit the ground running, as far as accumulating airline miles is concerned. Each airline mile credit card has its own requirement when it comes to earning a free flight. Some airlines offer return flights to Berlin for 9,000 miles; Rome for 15,000 miles and Moscow for 20,000 miles.
Depending on the credit card issuer, you could even gain other benefits like:

A complimentary companion voucher based on spending a specific amount annually

Introductory offers on balance transfers

Travel insurance

Supplementary cards for your family

Upgrades and automatically enrolling standbys on waitlisted tickets

24/7 assistance outside the UK

Refund and purchase protection programs valid for 90 days from the date of purchase

Complimentary invites to various entertainment programs
Noted French poet, Jean de La Fontaine, said, "We always take credit for the good and attribute the bad to fortune". Credit cards came into being more than a hundred years after his lifetime. However, his words provide sound advice when it comes to selecting a credit card. Reading the fine-print carefully and doing the mathematics on the returns on investments, remains the best way of finding a credit card.