Best Time To Visit The United Arab Emirates
The best time to visit The United Arab Emirates is not as easy as, "go when it's cooler!" The best time to visit is based more on geography and the Muslim calendar. One must understand certain practical characteristics of this country. First of all, The United Arab Emirates is pretty much a desert nation and this unique biosphere could very much affect when travelers generally visit. Also, The United Arab Emirates is a Muslim country and there are certain special dates in the calendar that are subject to strict religious events. Knowing a bit about the country could add insight into your decision in when to plan a holiday to The United Arab Emirates. Most importantly, visitors should know their preferences better. Some travelers have upbeat and light-hearted personalities that prefer congestion and activity, while others prefer solace and privacy – all of which can be had in the UAE. Here are some tips for when to choose to visit the United Arab Emirates!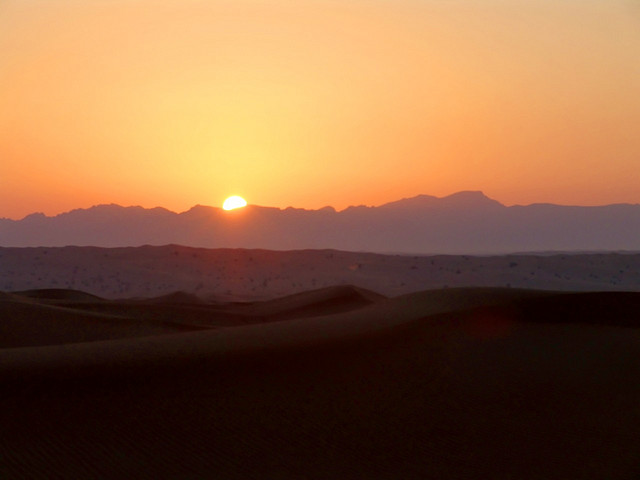 1. October to May daytime temperature
The best time to visit The United Arab Emirates generally falls between the months of October to May. It is during these months that the day time hours are quite enjoyable. Morning and middays have clear blue skies streaked with stratus clouds. Evenings are also quite warm, unlike winter season that temperatures can hover just above freezing. While the months of October to May are an ideal traveling time, the months of June to September are best avoided. July and August daytime temperatures can get dangerously hot and you'll find many locals and tourists alike inside in the daylight hours. A popular daytime activity when it's hot is heading to the mall and there are no shortage of spectacular ones in the UAE like Mall of the Emirates. Many hotels surround the malls for easy access like the specatular Kempinski's Hotel  – Mall of the Emirates.

2. Vibrant February festivities and events
February is also a great time to visit The United Arab Emirates because this month has four important events. One can join the Abu Dhabi Film festival and view the country's local movie productions. Dubai Desert Classic is a special golf event that appeals greatly to golf enthusiasts  from all over the world. Other wonderful events are the Al Ain Air Show and the Al Ain Classical Music Festival. The latter event suits best the fans of Beethoven and Voltaire.
3. Great shows around the month of December
December is another month that is busy with special national events. Film enthusiasts could attend  the Dubai Film Festival and check out how the Arabian movie-making industry works. December is also a month dedicated  to various exciting sporting events. The Dubai International Rugby Sevens serve the enthusiasm of those who enjoy the "sport of ruffians played by gentlemen". Boat racing events are also popular including the UIM Formula One Power Boat Championships and UIM Class One Power Boat Championships.
4. Keeping Ramadan sacred among Muslims
As mentioned earlier, The United Arab Emirates is an Islamic country. One should know that Muslims have a very distinct treatment of their own religion. There is no such thing as a category that separate the devout and secular. One should expect the sacred Ramadan month to be sacred for all. There are many restrictions of liberties during this month (especially concerning clothing preference and alcohol intake). Scholarly travelers could take this opportunity to learn more about the often misunderstood Islamic culture.